In December 2021, we cycled from Doğubayazıt, Turkey across the border to Maku in Iran, starting a whole new travel adventure. An adventure of which we did not know exactly what to expect. Many travellers rave about Iran and its people. And yet, in the back of our minds, there is always the image of a warlike, misogynistic Iran that the media convey to us.
But we soon found out why so many travellers rave about Iran. The country is incredible. So big, so diverse, so beautiful!
Here are some tips for Iran that we took away from our almost three-month trip to Iran.
Tourists are superstars Iranians are incredibly happy when they meet a tourist. There is probably no other country where you as a guest have such a high status in society as you do in Iran. And that applies to the whole country. No matter what wish or need you have, the Iranians will do everything to make it possible. You are often approached on the street with the words "What can I do for you? For example, a supermarket had no bread. The shop assistant then told us to wait and left the shop. He came back ten minutes later with bread that he still had at home.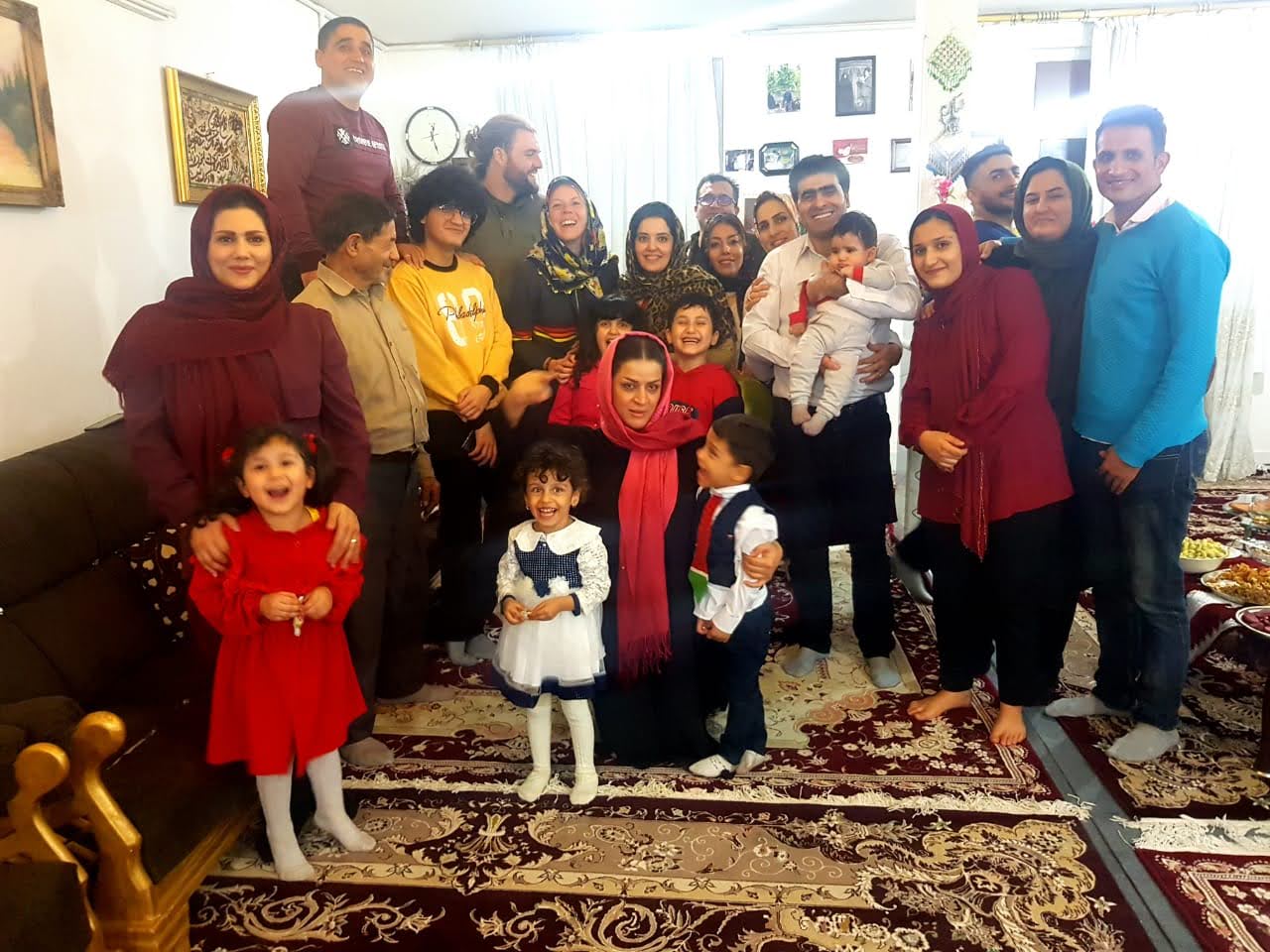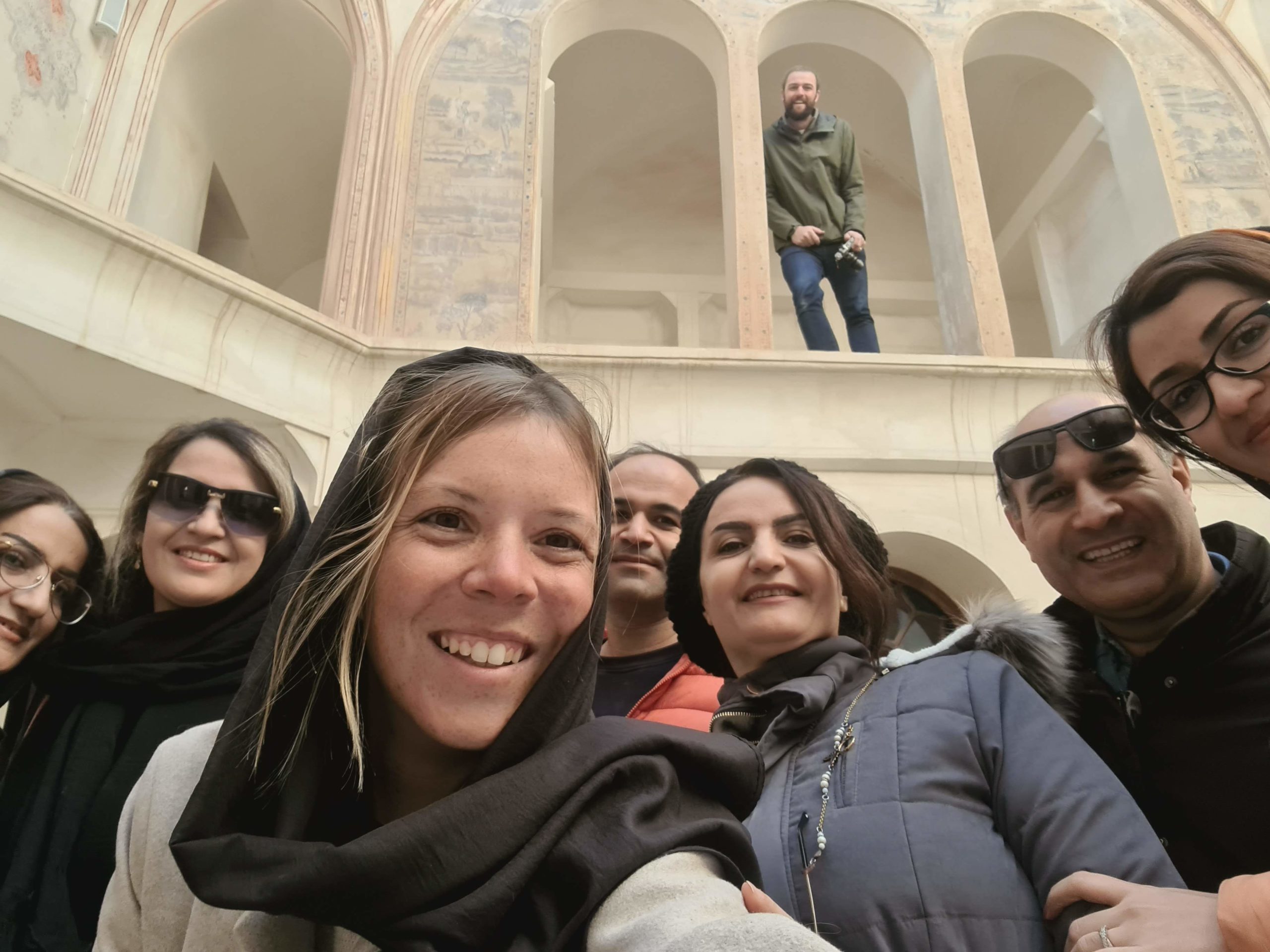 As a tourist, you almost never have to wait in line. It was a little uncomfortable for us, but you are often picked out of the queue (if there is such a thing in Iran at all) and served immediately. Or it can happen that when you order a meal, you simply get something extra as a gift.
Also, wherever you go in Iran, you train your selfie smile. Selfies with tourists, especially tourists riding bicycles, seem to be the absolute hit. In addition, it often happens that relatives or friends are called via video call. Even if they don't know English, they are incredibly happy to see you laughing and waving at the camera.
Gift-giving culture
Not only do Iranians love to take selfies with tourists or present you to all your relatives, they also love to give gifts. In general, the gift-giving culture is very big in Iran. Sometimes almost too big. So there was often the situation that we couldn't accept gifts because they were simply too big or too heavy for the bike.
It is nice to be able to give something back as a tourist from time to time. Of course, it is not possible to carry large gifts in the bicycle bags. One possibility we used was postcards. We wrote them as thank-you cards and either gave them away directly or had them sent by post. Or we bought something sweet and brought it with us when we were invited somewhere.
Taarof
While we're on the subject of giving gifts and invitations: In Iranian culture, hospitality is very important. However, it is important to treat it with respect and to maintain decorum. Older Iranians in particular like to offer out of politeness. For example, a taxi driver may not want to accept money at the end of the journey. This is called taarof, in which case it is appropriate to insist on paying. The rule of thumb is to insist at least three times. If the taxi driver still does not want to accept money the third time, then the ride is really meant as a gift. The same applies to invitations for overnight stays or meals.
As a small additional tip: Those who do Taarof often ask for a little more money than is appropriate. This means that once the Taarof dance is done, there is negotiation. It is best to check in advance how much the goods or services are really worth.
Wild camping in Iran
Wild camping in Iran is very easy. The country is huge and the population density is not particularly high. You can practically always find a hidden spot. Although, you don't really have to hide with your tent. The Iranians are a former Bedouin people and especially in the south they are used to sleeping in tents. It is not uncommon for tents to be set up in public parks in the middle of the city centre or on beaches for overnight stays. There are also extra places that have been created for tents. Iranians love to spend the night there. For us, however, it was too public with too much light. But hey, to each his own.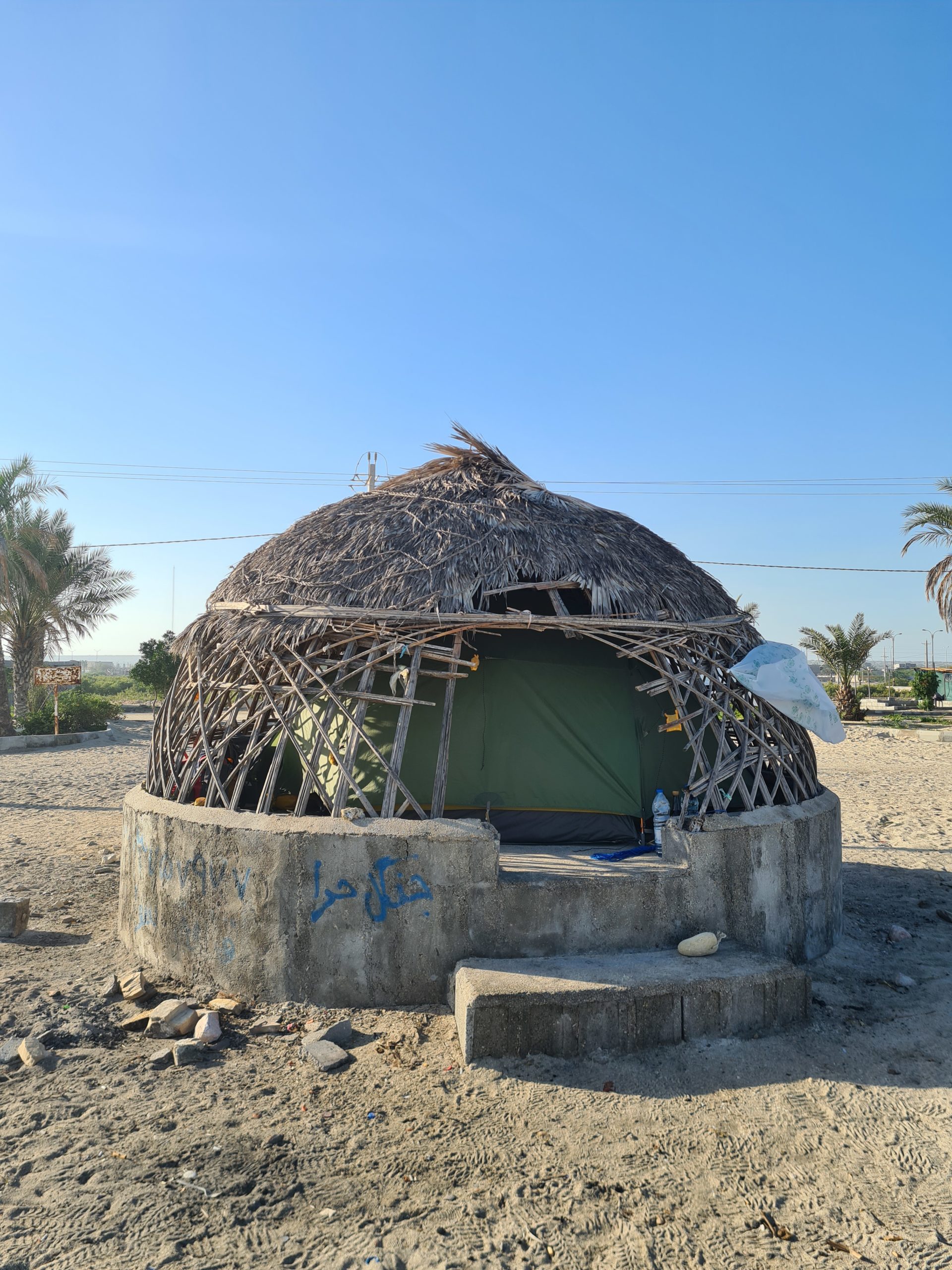 Thumbs up or thumbs down?
It's best not to give a thumb at all in Iran. Because giving a thumbs-up means the same as giving the middle finger (especially for older Iranians). And a thumbs down is negative either way.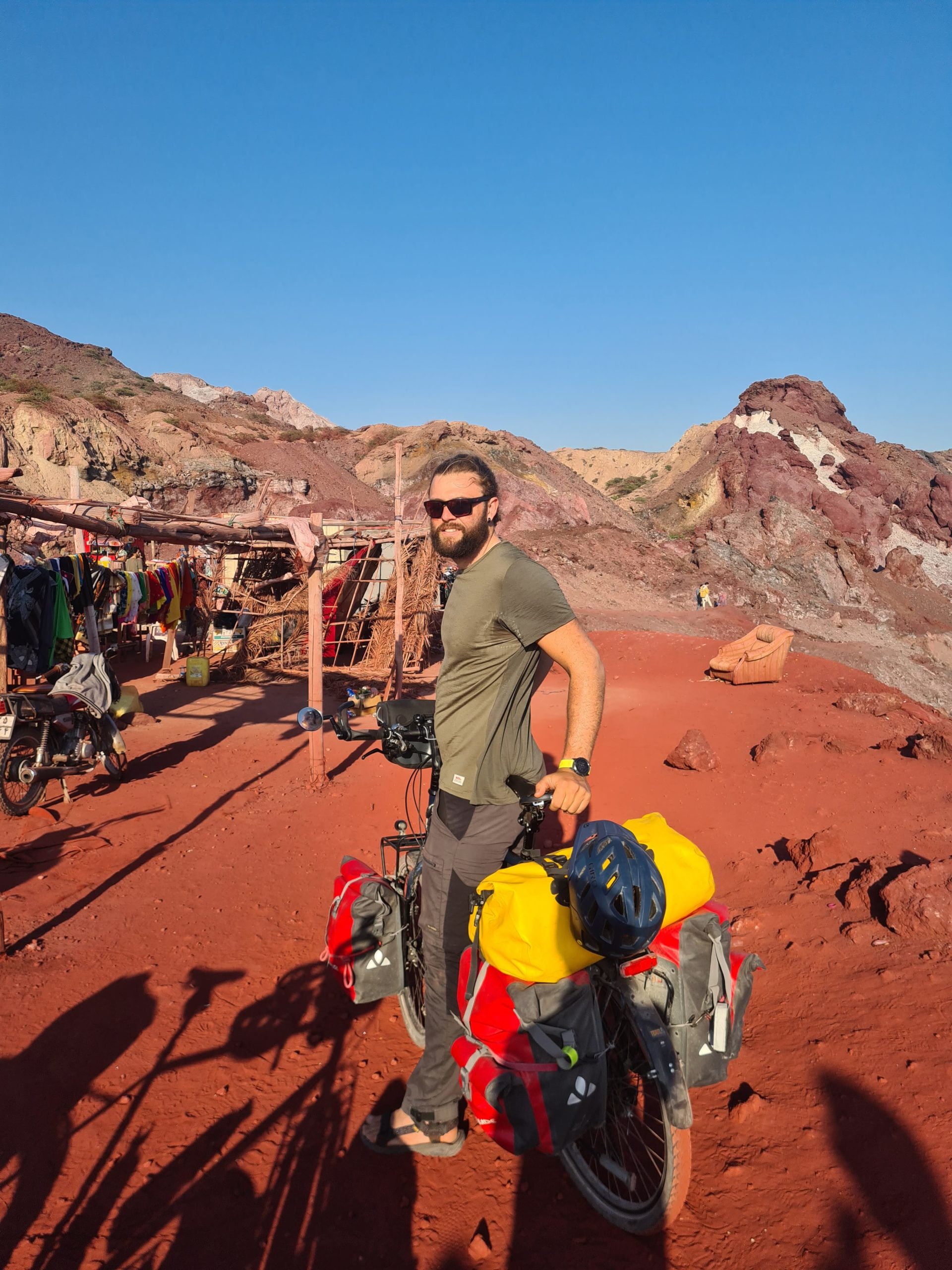 Clothing
This was a topic that had been on our minds long before we crossed the border. What is appropriate clothing in Iran? After almost three months in this beautiful country, we can cut it short: It's not a complicated thing. Not as a man anyway. As a man you can wear a T-shirt and also shorts. Especially when cycling. You are considered an athlete. If you don't ride a bike, shorts are not very common and not very popular. However, as a male tourist you can. It depends on how comfortable you feel.
But you won't have any problems.
As a woman, the arms and legs should be covered. The hips and buttocks should also be covered rather than emphasised. A long shirt or jumper is ideal. You must also wear a hijab. The hijab should cover the neck and the back of the head. However, you do not have to cover yourself. Many Iranian women wear the hijab very loosely over the head. If at all. Sometimes the scarf is more around the neck and serves more as a fashion accessory. You can also wear a baseball cap, a ski cap or a buff.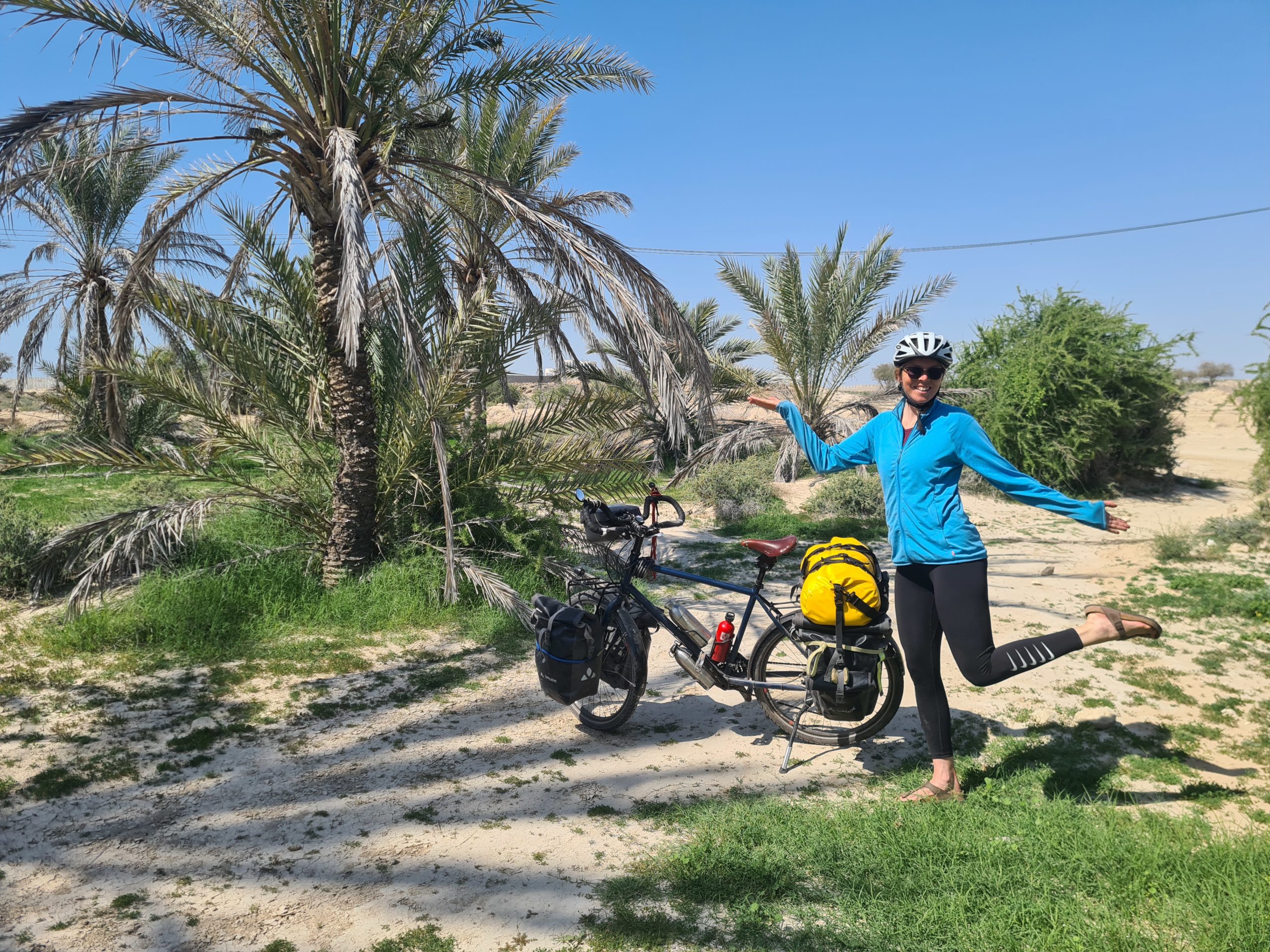 While cycling, I wore the same as in autumn in Europe. Long sports leggings, a thin sports jacket and a bicycle helmet. If you wear the bicycle helmet, you don't need a hijab.
By the way, the worst thing that could happen to you as a tourist in terms of clothing is that a policeman tells you what is appropriate to wear. As long as you have a scarf around your neck that you can pull back on your head, it's not a problem. It gets difficult if you don't have anything with you. Then you could be fined. But not for you, but for your male companion.
Cash or card?
Iran is excluded from international payments. This means that all your credit cards will not work in Iran. There are two ways you can pay in Iran:
You can get the money you want to spend in Iran in cash in advance and then change it into rial in banks, exchange offices or (insider tip) in jewellery shops (often works better than in banks). There is also the black market but you should be very careful there. Check the notes for counterfeit money and make sure the big 500,000 and 1,000,000 notes don't have the corners cut off. US Dollars and Euros are best for changing. Old or small notes are often rejected or exchanged with an additional fee.
Be sure to check the exchange rate before changing. A good website for this is https://bonbast.com/. The site is also available as an app.
Since the rial fluctuates greatly and has a fairly low value, it is worthwhile not to change too much at once. You will be handed a bundle of banknotes that you will have to stow somewhere in your bike bag.
If you're wondering how much cash you'll need in Iran, we might be able to help you with this.
A hotel night in a double room costs on average around 10 to 12 dollars. We also stayed for 8 dollars or in the south on the islands (they are a bit more expensive) for 20 dollars.
Food was relatively cheap. Lunch cost us around 3 or 4 dollars for two people. Just keep your onward travel in mind. If you're going by plane, you can book and pay online, that's no problem. However, if you want to take the ferry to Dubai, you will need enough money. Don't forget the cost of any PCR tests.
You can find a blog post about the ferry crossing here.
If you don't want to go through the hassle of budgeting in advance and constantly looking for bureaux de change, you can order a tourist credit card. Then you don't have to carry so much cash on you. The card works everywhere and is a very safe alternative. You can even transfer money from abroad with an extra fee. With a 3% fee, it's very useful in an emergency. You can order the card here: https://www.daricpay.com/
Insider tip for financial emergencies: We didn't use it, but many carpet dealers work internationally and also accept credit cards. Therefore, it is also possible to withdraw money from them. However, with a high commission of 10-15%.  
Mobile phones
As a tourist, you can get a SIM card from the provider Irancell in Iran. This is very easy. All you need is your passport.
When you buy the card, you will be given the credit you want. You can use this credit to buy data packages. It works simply, in English, via your mobile phone.
When you have used up your credit, it is best to go to a shop. There you can pay the credit in cash and they will load it onto your mobile phone. Or you can ask an Iranian for help. They can also top it up with their credit card.
Note: To prevent mobile phones from being imported illegally, your SIM slot will be blocked after 30 days. You will then no longer be able to use it in Iran. If you have two SIM slots in your mobile phone, you can put the SIM card in the second slot after the first 30 days. Then you can use it for another 30 days. If you want to be in Iran for more than two months, it is best to take a second mobile phone with you. Then you have your three SIM slots for three months.
Another option is to buy an external mobile router in Iran. You can use it for as long as you want.
Surveillance
Despite all the love for Iran, there are certain rules of the game that we strongly advise you to follow. Flying drones in Iran is not only forbidden for tourists, but also dangerous. You can be charged with espionage and risk a heavy prison sentence. If you don't believe us, here's the fate of Benjamin Brière, who was arrested for flying a drone in Iran in May 2020: https://www.bbc.com/news/world-middle-east-60091592
Possession of a drone would actually be allowed, but we are not in a European country. It depends a lot on the person who is controlling you. If that person thinks you might be a spy, you can insist for a long time that it is actually allowed. So it's best not to even bring it into the country.
The internet is also monitored. So refrain from negative or critical posts about Iran on social media. (At least until you have left the country.) Even statements that seem completely neutral to us can be sensitive. In the case of Benjamin Brière, he was additionally charged with propaganda against the Iranian state for stating in a social media post that the hijab is mandatory for women in Iran but not in other Islamic countries. This sentence was enough to get him an additional 8 months in prison.
Of course, Brière's whole case is politically motivated. However, please be careful and do not give the Iranian authorities any reason to implicate you in the country's politics.
Internet
Many websites are blocked in Iran. You need a VPN to access sites such as Youtube, Facebook, booking.com, Netflix, etc.
There are many free and paid providers. We used this privacy-focused Swiss provider. https://protonvpn.com/
Visa extension
If you want to stay in the country for more than one month, you can extend your visa in any major city. However, it depends on the authorities whether you are successful or not. The cities of Tehran and Quom have a very bad reputation. Bandar Abbas, Shiraz and Yazd should be very easy. Esfahan is also okay. Unfortunately, we can't tell you exactly how the process works. It depends on the authority, the official and the day. Your mobile phone will usually be confiscated at the entrance. It is best to take a business card of the hotel with you. You will almost certainly have to give the address. It is also worth writing down the date you entered the country and the date by which you would like to have your visa extended in the Persian calendar.
For everything else, be patient and persevere 😉
If you have any questions about this great country or if anything is still unclear, just write to us.
We have never felt so comfortable and safe in any other country. Iran is definitely worth a trip. In our case, it was definitely not the last trip there.
There is still so much to discover 🙂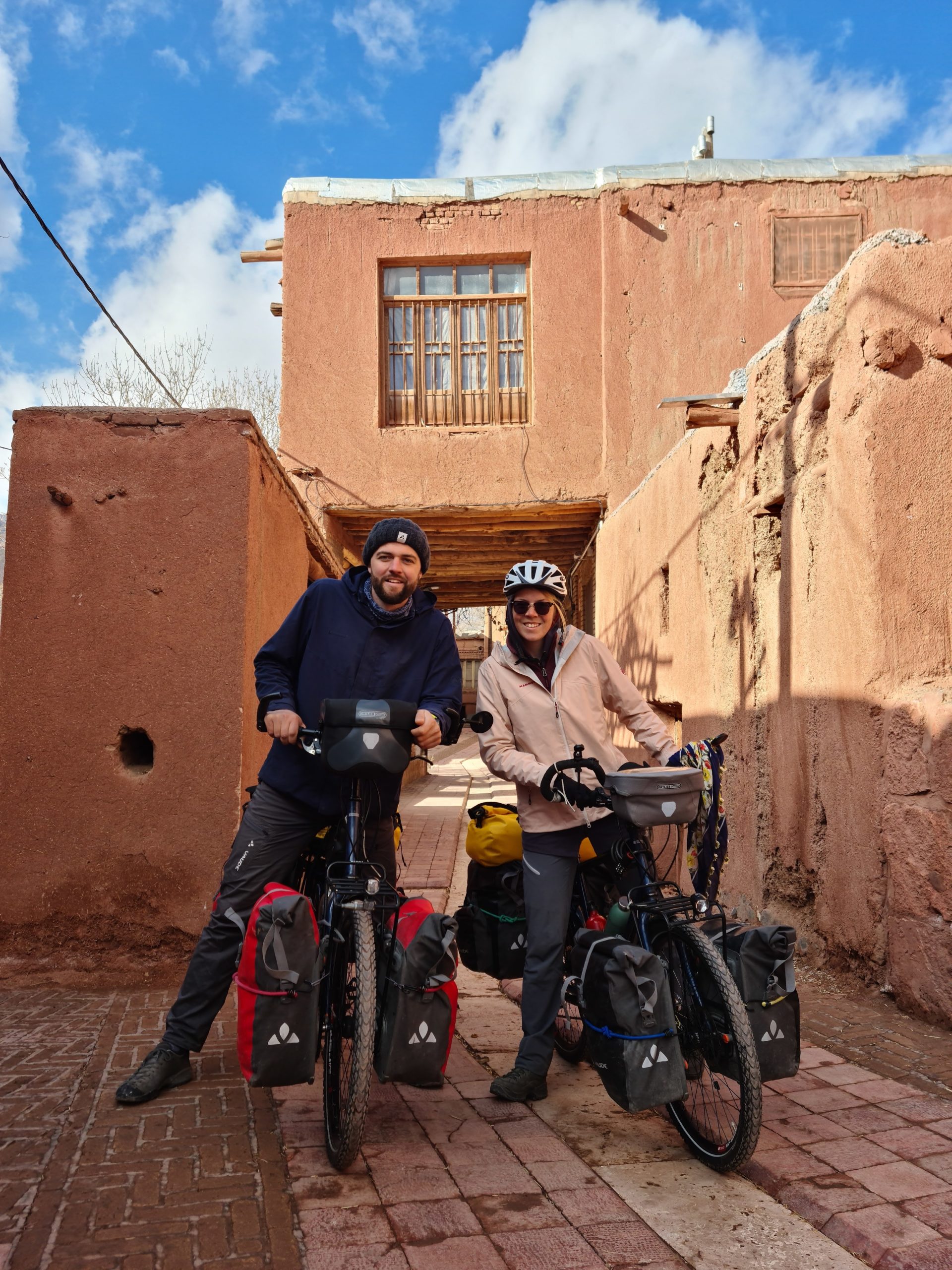 Did you like this blog post? If you like, you can buy us a coffee 🙂