We travelled by bicycle from Rwanda across the border to Uganda at Gatuna. Although it is predicted differently online, we were able to get the visa at the border without any problems. For the countries Rwanda, Uganda and Kenya there is the East Africa Visa for 100 USD per person.
However, the visa fees must be paid in cash at the border.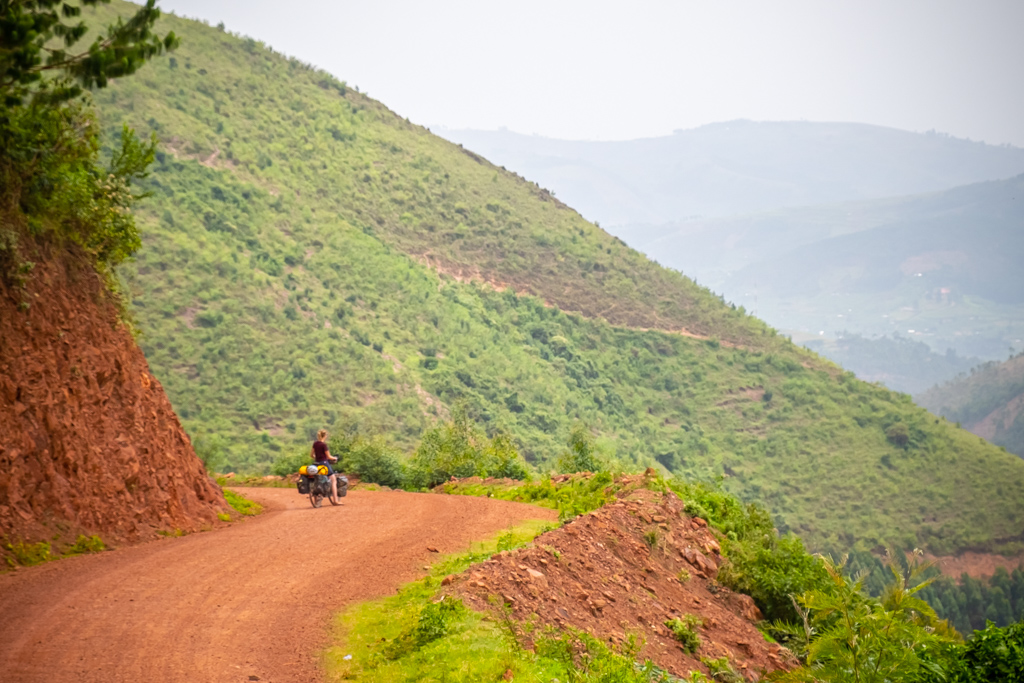 Uganda is hilly. Not quite as big hills as Rwanda, but it is an endless up and down. The climate is tropical and warm. Most of Uganda is on a plateau at 1000 metres above sea level. It was quite hot in places. For example, from Kampala eastwards to the border with Kenya, or in Queen Elizabeth National Park. (Since it is very close by.) In other places, however, it was pleasantly cool because it was at a higher altitude.
In the past, the rain was spread over the whole year, but today there is mostly only one rainy season: March to May. In northern Uganda, it can happen that it does not rain for years.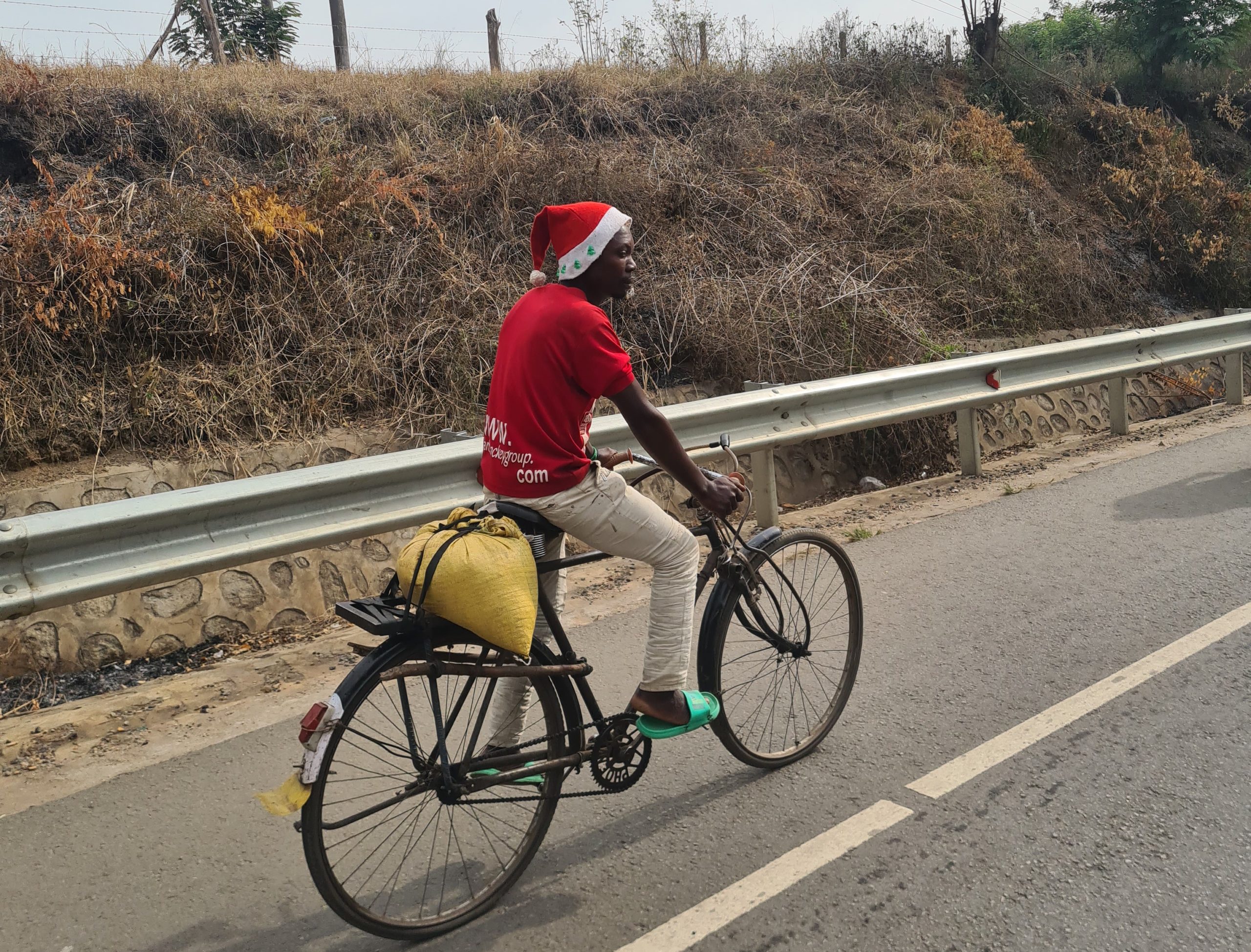 The people of Uganda generally enjoyed us. They greeted us, also shouted "Mzungu, Mzungu" (white person, white person) at us, but in a cheerful way. We were rarely asked for money, and if we were, it was easy to answer with a joke and have a good time together.
But besides all the joking around, you have to be aware that Uganda is one of the poorest countries in the world. Buying fruit from a street vendor at a fair price is certainly not wrong.
Uganda is also a nation with many children: 46.5 % of all Ugandans are under 15 years old. On average, each Ugandan woman gives birth to 4.8 children. This massive population growth poses great challenges for Uganda. By 2050, the population will probably have doubled.
From Gatuna we cycled to Kabale. And from Kabale we continued north on small roads to the Kigezi Forest Reserve. There, at the edge of this forest reserve, there is a campsite (coordinates: ) This campsite is run by a small environmental organisation that also offers chimpanzee trekking. Even if you don't want to do the chimpanzee trekking, it is worth stopping at this campsite. Various species of monkeys live in the adjacent forest and like to come and have a look when tourists set up their tents. We were visited by a gang of Pawian monkeys and also by small black and white monkeys. We then decided to try out this chimpanzee trekking, booked it on the spot and can now really recommend it heartily. We had our own guide for 40 USD per person and a whole team of trekkers who stumbled around in the thicket of the forest with and for us (and only for us) for five hours, constantly looking for footprints, droppings or feeding trees of the chimpanzees. It was incredibly exhausting and sweaty, but when we finally found the chimps, it had been worth all the effort! The chimps were incredibly close, gymnastics in the trees, coming down to the ground and watching us as much as we were watching them. Not only were we delighted, the trekkers themselves were absolutely thrilled to be able to show us the chimps. So much enthusiasm for the job is wonderful!
After the chimpanzees, we immediately continued with another highlight: cycling through Queen Elizabeth National Park to the equator. From the saddles of our bikes we could spot elephants, gazelles, water buffalo and even briefly warthogs. What a feeling! And the whole thing was free of charge. At the equator, unfortunately, there was no really thrilling sign. Only a very small one …
We then cycled on to Fort Portal. There we turned east and followed the A109 (it was surprisingly sparsely used) to Mityana.
In Mityana we decided to follow a 70-kilometre natural road southwards. The route was exhausting, a constant up and down, as usual in Uganda, but beautiful!
In Mitala Maria we joined the main road leading to Kampala. However, we decided to go in the opposite direction. We wanted to get to the Bungala Island of the Ssesse Islands via the port of Bukakata. The way on the main axis was anything but beautiful. A lot of traffic, very noisy, very hot. But on the way we crossed the equator for the second time. This time it had a big, magnificent sign to take great souvenir photos.
After Kasasa, we turned onto a natural road that led us to Bukakata.
In Bukakata, there is a ferry to Bungala Island about every two hours. The ferry is free of charge. From there it is about 30 kilometres to Kalangala, where the ferry leaves for Entebbe. The 30 kilometres on the island are highly recommended. We liked it incredibly well. The almost red roads with the lush green of the trees make a beautiful contrast.
From Entebbe we cycled up to Kampala. Not a particularly beautiful route. It is, as to be expected, when you enter a city of millions.
From Kampala we then chose the southernmost route towards Jinja. Past Kisoga and Naja and across the Nile to Jinja. The route is longer than the middle one, but much quieter. There was almost no traffic. In Jinja we chose the same tactics. Always stay away from the now very busy main axis A109. Via Lumino, we finally reached the border town of Busia, where we cycled across the border into Kenya.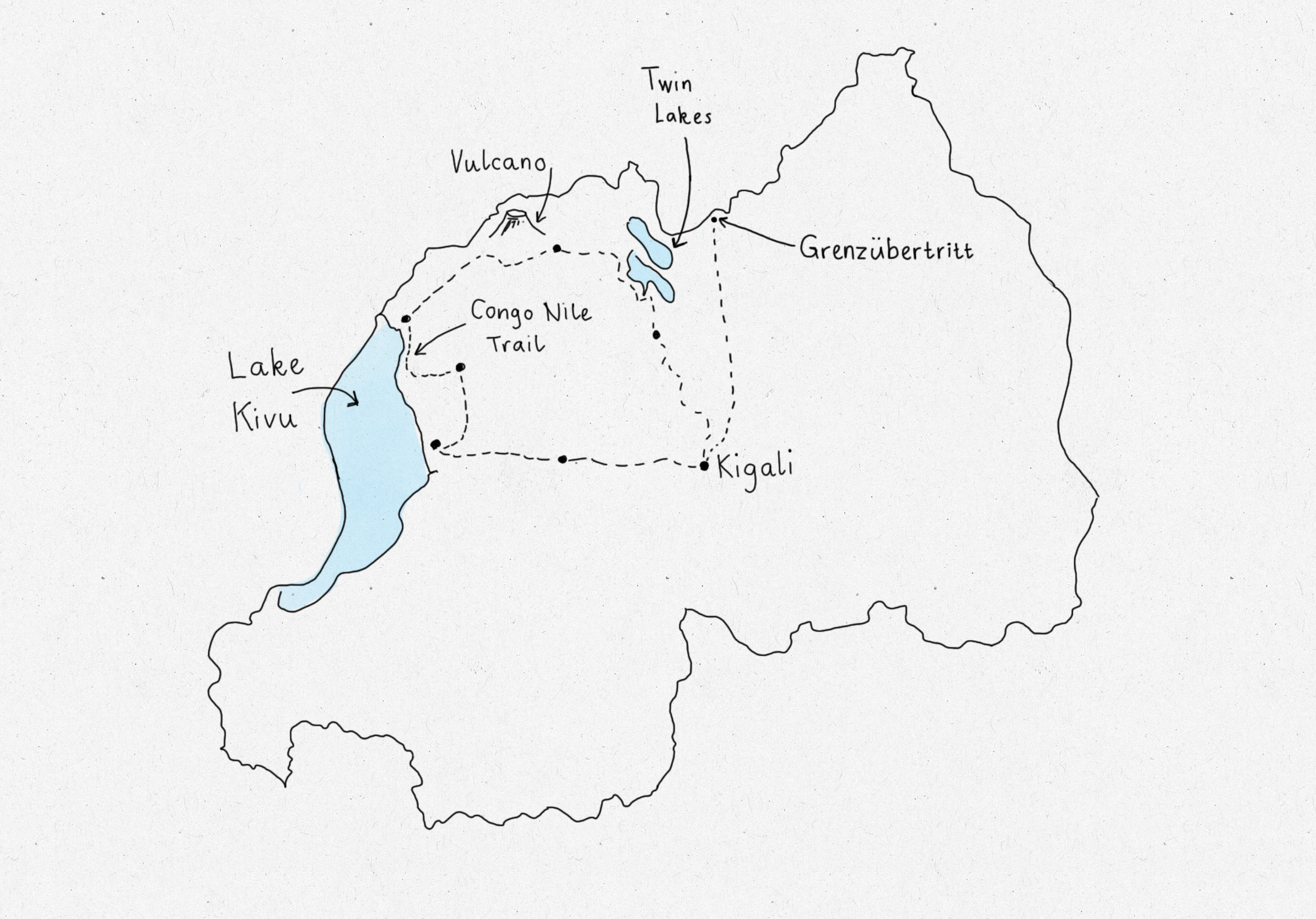 We liked Uganda very much. Both in terms of the landscape and the people. We will never forget the chimpanzee trekking in our lifetime, nor the fact that we crossed Queen Elizabeth National Park by bike. We would visit Uganda again by bicycle. There is still so much to discover in this beautiful country.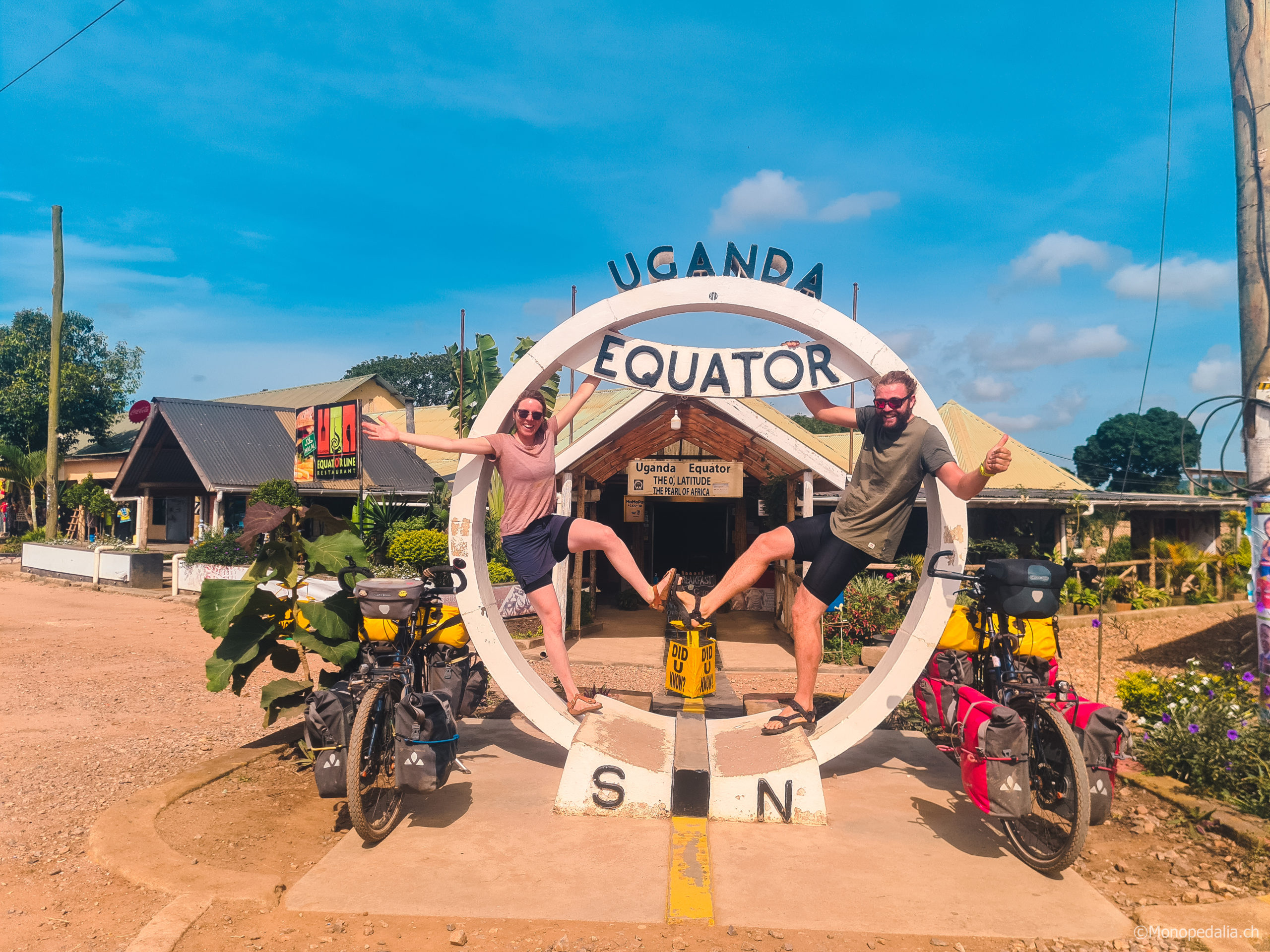 Did you like this blog post? If you like, you can buy us a coffee 🙂