We crossed the border to Kenya at Busia. Since we already had an East African visa, the border crossing was done quickly.
If we had not had valid visas, we could have got some at the border – be it a visa for Kenya for 50 USD or an East African visa for 100 USD per person.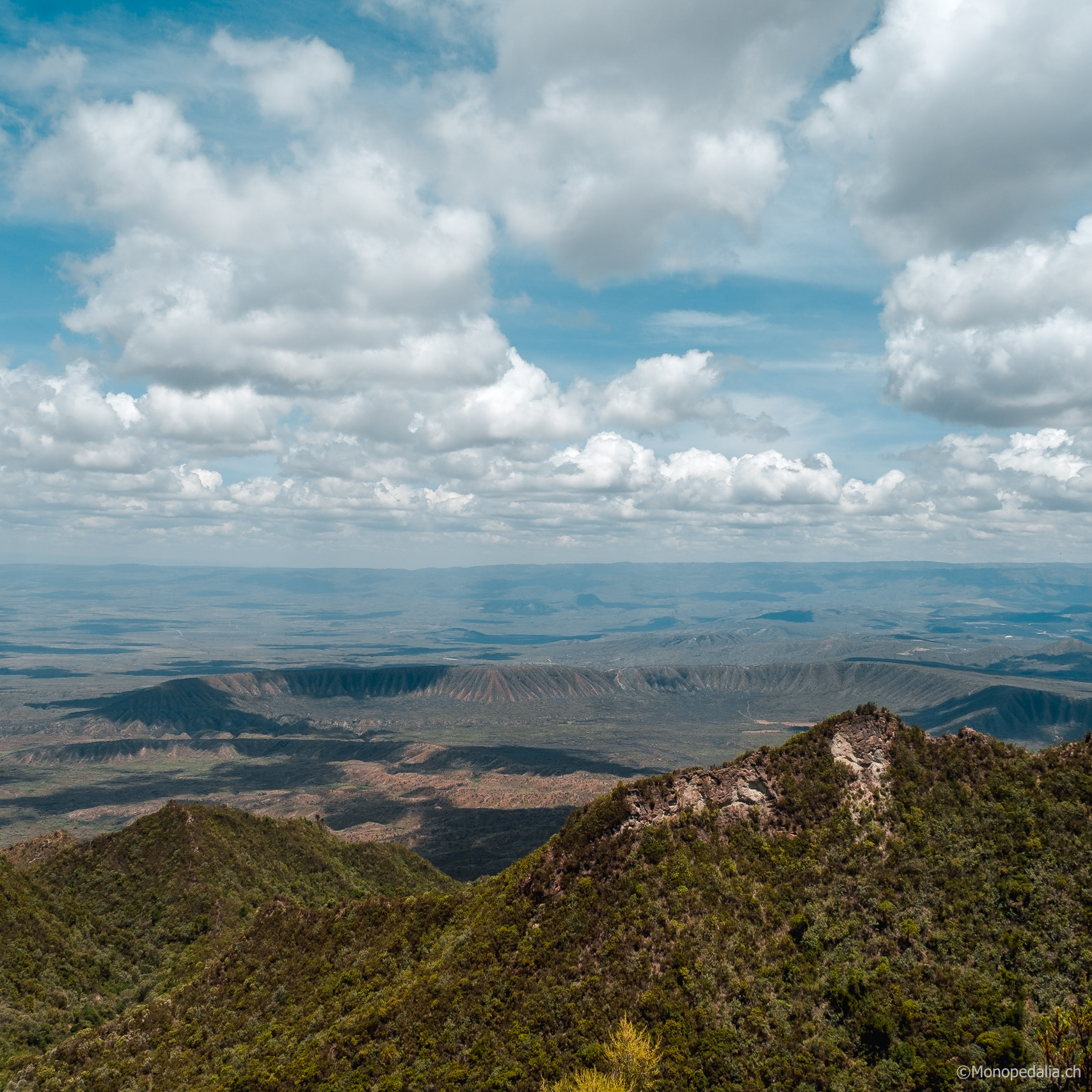 We also liked Kenya's scenery very much. While Rwanda was still dominated by the green, beautiful regular forest, in Kenya it became increasingly brown and steppe-like. In the so-called Rift Valley, a valley that is up to 100 kilometres wide in places and crosses the whole of central Kenya, we met a wide variety of tribes and also different animals. From the bicycle we crossed wild baboons, zebras, water buffalos, hippos and also giraffes. But we could also observe many birds. Among them were the flamingos typical of the Rift Valley and huge fish eagles.
Kenya can be divided into two climatic zones: The highlands and the coast. In the highlands, which are over 1800 metres above sea level, the rains come twice a year: from April to June and from October to November. The warmest time is January and February with a maximum of 25 to 26 degrees Celsius.
On the coast, temperatures range from 22 to 32 degrees Celsius, with an average humidity of 75%. Most precipitation falls from April to June. January and February are the driest months.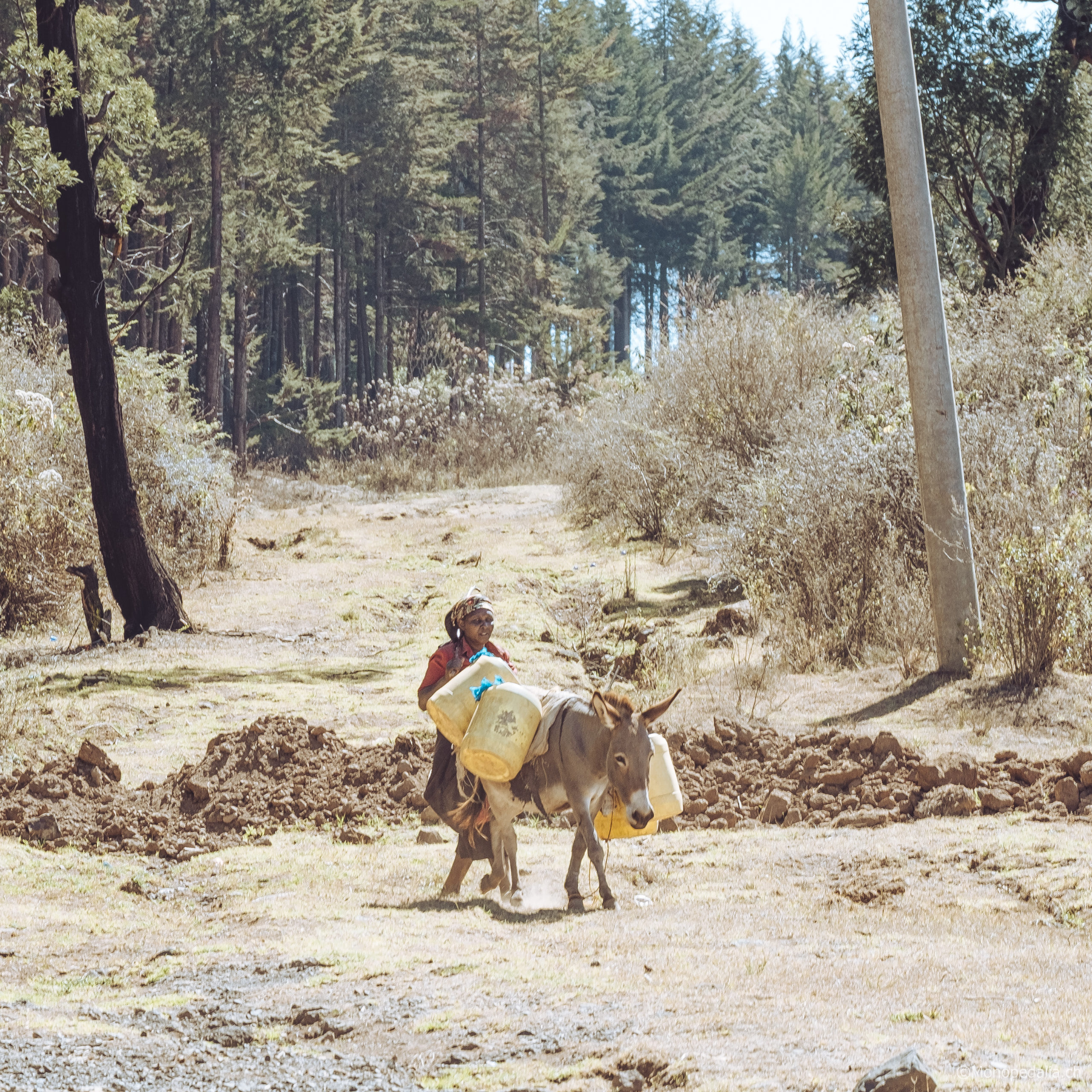 In total, Kenya is inhabited by over 40 different tribes. Each tribe has its own language, traditions and rituals. However, the official language is Swahili and English. In general, we had the fewest communication difficulties in Kenya. English is very common. Neither in Uganda nor in Rwanda was it so easy to communicate in English.
During our bicycle trip we spent a lot of time with two tribes in particular. The Luos and the Massai. Both tribes were extremely friendly and interested. Among many other similarities between the tribes, one in particular stood out to us: they were all nervous about the next elections. Elections are not based on a candidate's skills and knowledge, but on his or her tribe. In addition, there are problems such as corruption and vote rigging.
As commendable as it is to hold elections, events like 2007 must not be repeated. At that time, over 600,000 Kenyans became refugees and over 1500 were murdered. We hardly met a single person in the Rift Valley who is not or was not affected in some way by the escalation of violence back then.
There will be another election in autumn 2022. Like everyone we met, we hope for a peaceful outcome of those elections.
From Busia, we cycled to Kisumu. After the never-ending hills of Uganda, this route seemed incredibly flat and relaxing. Kisumu is a small town on Lake Victoria. We enjoyed being in a small town again and being able to shop in a larger supermarket.
From Kisumu we went up the mountain to Nakuru. The route was beautiful. We especially liked the scenery of the climb before Londiani and then the crossing to just before Nakuru. (Plus there was almost no traffic).
We personally did not like Nakuru itself. The town seemed very overgrown with rubbish. We stayed there for one night and then drove on to Lake Elementaita. There we could see many flamingos and monkeys. From Lake Elementaita we went to Lake Naivasha, where we were visited by hippos in the late afternoon and at night, and during the day we could watch the elegant ospreys hunting. From there we continued to Mount Longonot. An extinct volcano, we climbed it during a day hike and enjoyed the view over the Rift Valley.
From there we continued on the busy main road to Nairobi. Despite the heavy traffic, we remember the road positively as we passed several herds of zebras and also groups of baboons.
From Nairobi we continued to Kajiado. There we decided not to follow the road to Arusha, but instead to drive parallel to the border to Tanzania on a smaller road that led us to Makutano. What a good decision that had been! The two days were not only worth it for the scenery, it was also very exciting to cycle through the different Masai villages. In addition, we met many donkeys and two herds of giraffes. If it hadn't been so cloudy from the rain clouds (thanks to the rainy season), we would have seen Kilimanjaro as well…
Our last stop was Oloitokitok. The most charming border town of our trip so far.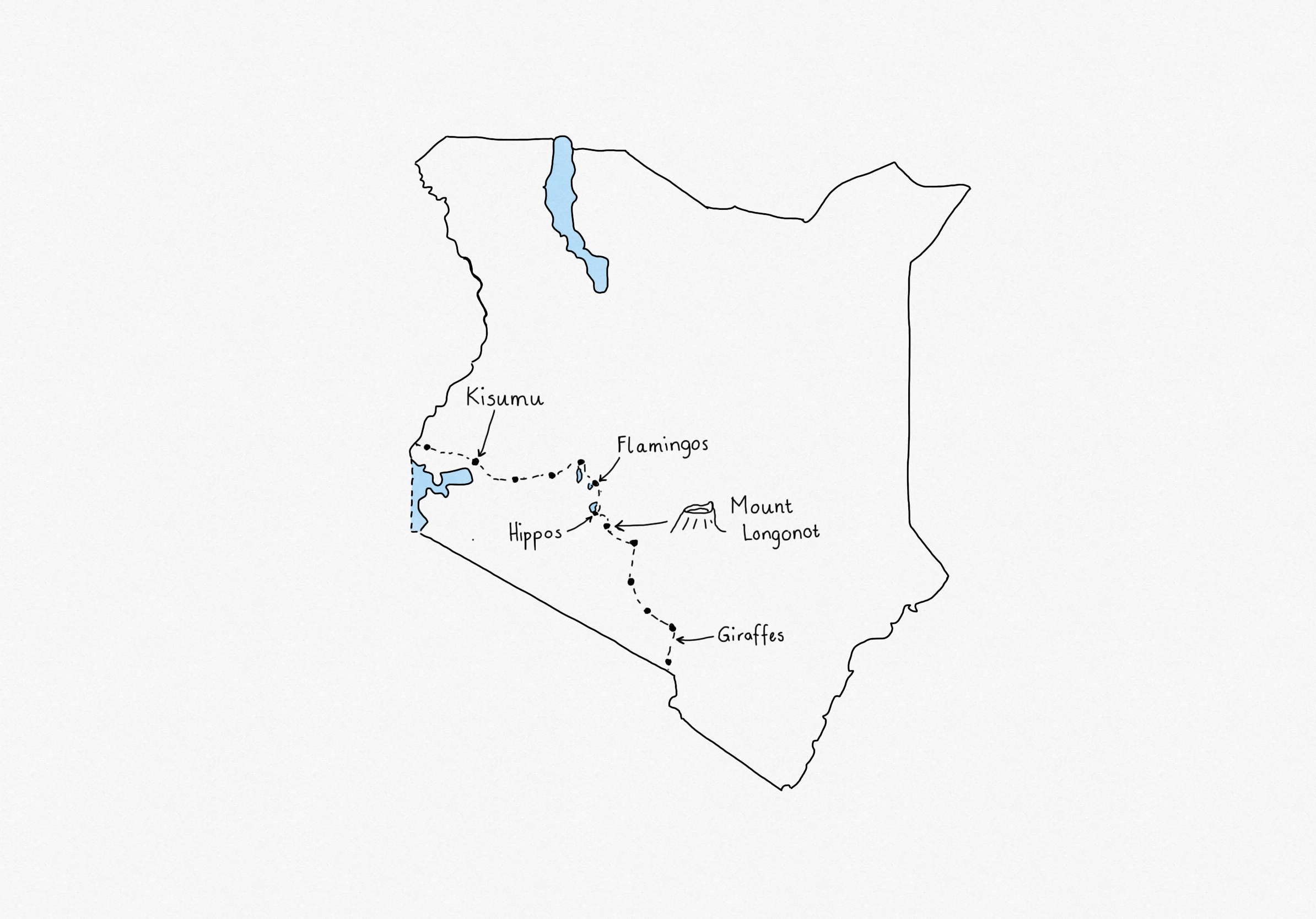 We would definitely travel to Kenya by bike again. Once you are on the hill, it is not quite as warm and you can marvel at an infinite number of animals without having to pay an entrance fee to one of the many, and sometimes expensive, nature parks. Most of the inhabitants speak very good English and were very friendly towards us.
Did you like this blog post? If you like, you can buy us a coffee 🙂