Getting a visa for Iran may seem complicated, perhaps even a little confusing or intimidating at first glance. But it is not. Basically, it is relatively simple.
First, you apply for a code with a letter of invitation and then pick up your visa at a consulate or at an Iranian airport. That's the whole process roughly summarised. Below you will find it explained in 7 steps.
Step 1
Contact a travel agency that handles visas in Iran. We got our visas through David from Stantours ([email protected]). Another very good alternative is Tap Persia. The travel agency will charge around 50 euros per person. The official website of the Ministry of Foreign Affairs (https://evisa.mfa.ir/en/) does say that you can apply for an e-visa without a travel agency. That sounds nice and tempting. But unfortunately it is only successful in theory. In practice, we have heard from many people who have been rejected after choosing this seemingly uncomplicated path. The travel agency also handles this invitation letter that you need to travel to Iran. So you will have nothing to do with that.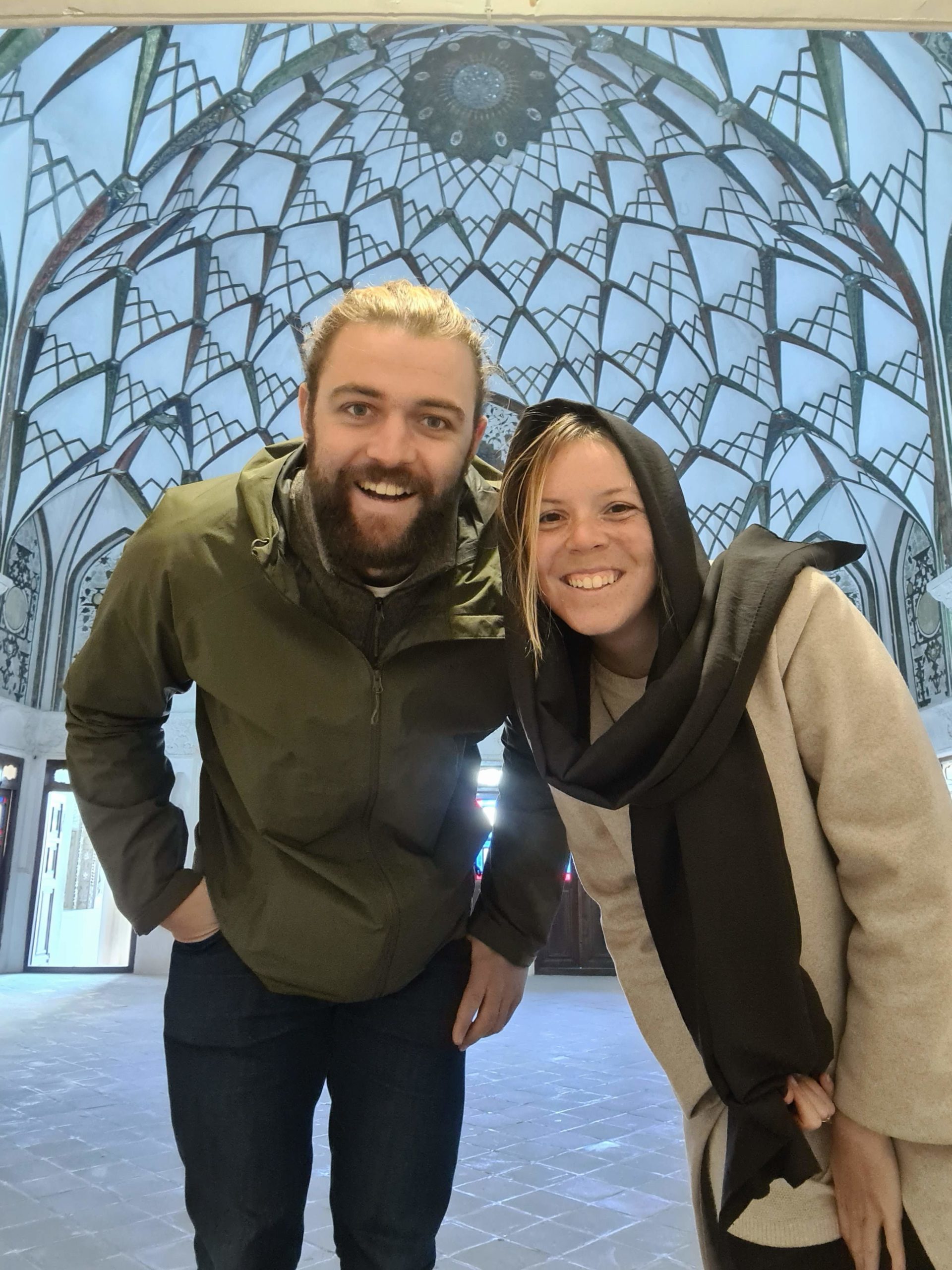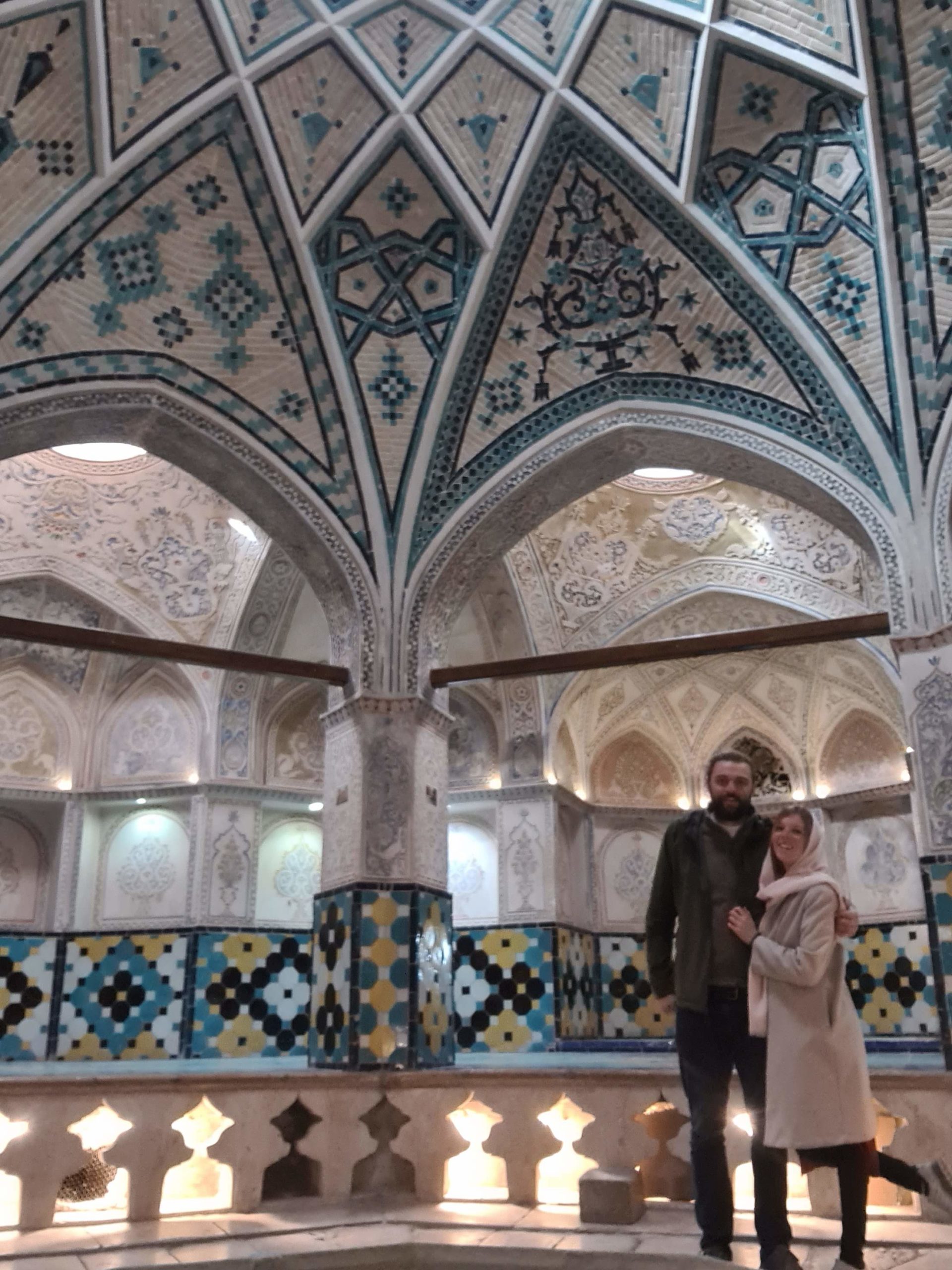 Schritt 2
Take a biometric passport photo. You can find the criteria for the photo here: https://evisatraveller.mfa.ir/en/request/digital_image_requirement/?title_name=photo
For women, some forums say that it is an advantage to cover your hair with a black scarf when taking the photo. I (Claudine) did that. It also turned out to be very practical, as I didn't have to take a new photo myself for the visa extension in Iran.
Step 3
Give the travel agency the information they ask for. For us it was:
Name, Sex, Marital status, Date of Birth, Place of Birth (country), Former Citizenship if any, Actual Citizenship, Father's Name, Occupation, Job title, Employer, Nationality, Passport No., Passport type, Date and Place of Passport Issue, Date of Passport Expiry, Embassy where you wish to collect your visa, Duration of Stay in Iran, Planned Date of Entry to Iran, Previous visits to Iran, Itinerary  / cities and sites you wish to visit
Send the biometric passport photo and a good picture of the first passport page to the travel agency. The criteria for the picture of the first passport page can be found here:
https://evisatraveller.mfa.ir/en/request/digital_image_requirement/?title_name=passport
Step 4
Wait. Wait. Wait. It took us almost two weeks. Then we each received an attachment by email with our "Visa Grant Notice", the code.
Step 5
Contact the consulate that you indicated in your application. In our case it was the consulate in Erzurum. We made a quick call to see if they had received our application and if we could come by. For the consulate, I (Claudine) put on a headscarf, long trousers and a normal jacket.
If you travel to Iran by plane, you can also get the final visa at the airport in Tehran. However, as we travelled to Iran by land, we cannot give any information about this "visa upon arrival".
Step 6
The consulate staff will give you the payment conditions. Then you go to the bank and pay the 50 euros per person into the bank account mentioned. Please note: In Turkey, we were only able to pay the amount in cash with a foreign bank account in Turkish lira. Transferring money was not possible.
Step 7
Pick up your visa and be happy 🙂
We were able to take the visa on the same day. There was no waiting and no interview. Everything was easy peasy.
If you liked this post you can buy us a coffee 😉